Tolstoy's Hall of Fame
This page is dedicated to the real life legends out there who are truly living the WAPIN7 dream. Scroll down to see the incredible listener creations that are bringing the world of War and Peace to life like never before. If Tolstoy could be here today, I'm sure he'd be extremely impressed.
Print them out, hang them on your wall, or even send in your own unparalleled work of art.
Need a few ideas? If hands aren't your thing, why not tackle one of these challenging topics:
Does Vera have spiders inside her mouth? Some are saying "yes", others are saying that the spiders are saying "please draw us".
Despite her disheveled appearance Mimi the Psychic doll seems to wield incredible power, so if she wants you to draw her you (literally) won't be able to resist.
What were those heartfelt and romantic lines Boris was penning in Chapter 14? Why not put down your paintbrush for once and drag out your best ink stand & let the words flow.
---
Ep 19. Wow. Just wow. We've died and gone to WAP heaven. Suriah from the US sends in this phenomenally sensational drawing of Count Rostov – round, proud and dripping with sauce, it's the perfect rendition of the perfect man.
Thank you Suriah, this is quite possibly the best thing ever made.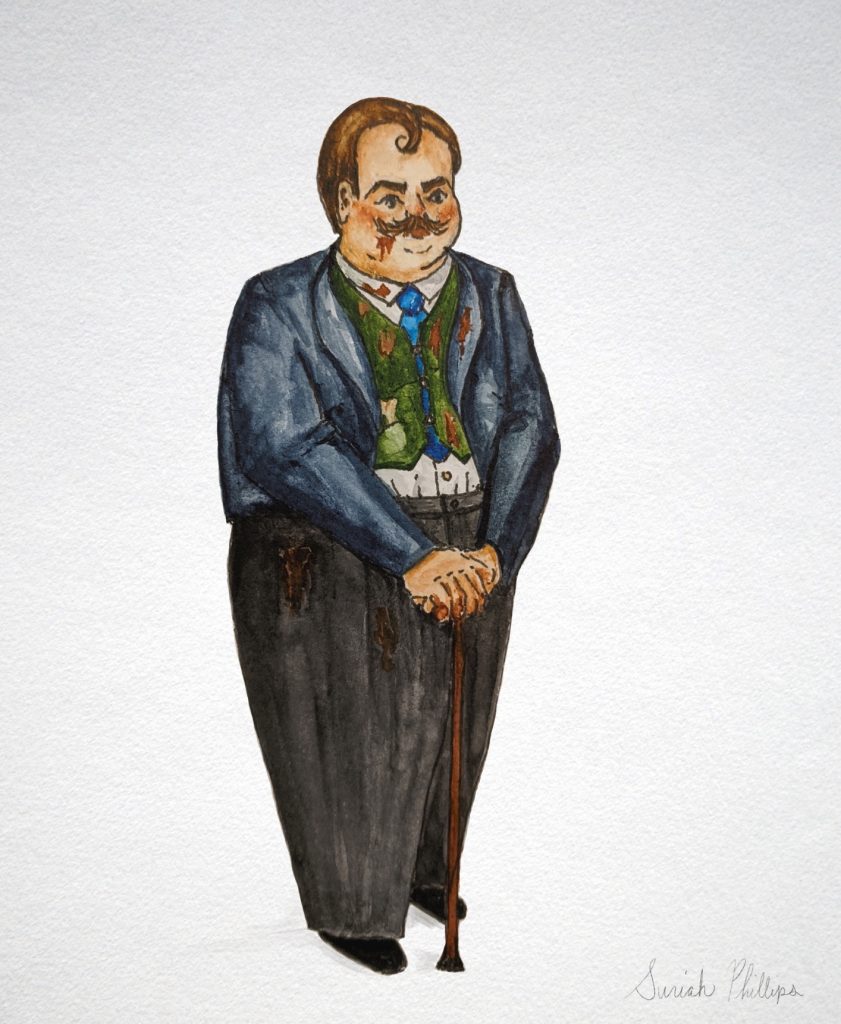 ---
Ep 16. What the hand?! Another hand drawing! Yes! More hands! Han-believable! Lucia (pronounced the Italian way) from the USA sends in this formidable artistic rendering of Pierre's infamous arm-ending appendage. Thank you Lucia!

Hand connoisseurs will notice the distinctive red hue. Lucia also adds her own twist with a set of profoundly chonky fingers – she claims to have read War and Peace in its entirety already… so could she know something we don't?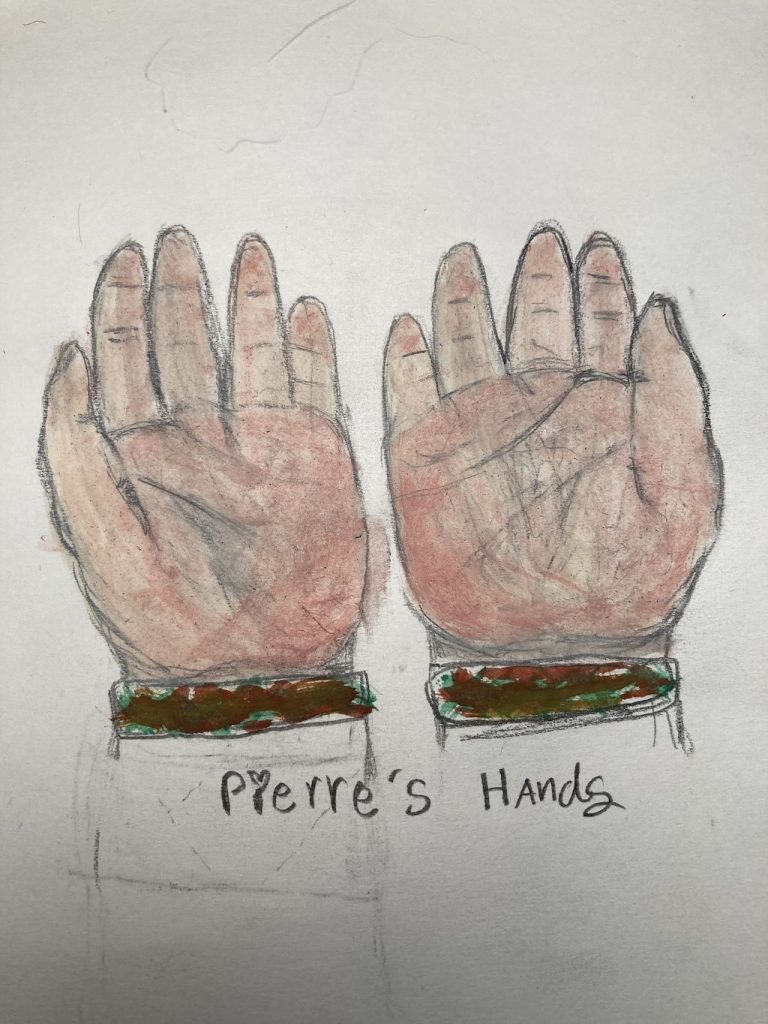 ---
Ep 12. Hugh from the UK sent in this sensational drawing of Pierre's hands – I'm sure you'll agree it really captures Pierre's deepest motivations, inner ambitions as well as his big red hands – a true work of art. Thank you Hugh, Thugh.