16. The Con Is On
If you thought you could kidnap a policeman, tie him to a stolen bear, then push them both in the canal and wonder off without any consequences, think again!
Join us this week as Pierre's dark, bear filled past rears its furry head to cause moderate to severe embarrassment. Can Pierre take the heat, or will his social standing be torn to shreds by the vicious claws of gossip?
Plus – CUE FUNKY CRIME MUSIC – we're casing the joint with two of War and Peace's wiliest slicksters – they're buttering up with one hand, and looking for Cecil's mountain of cash with the other. Will they pull off the con of the century or will they end up in the clink? CUE MONTAGE.
Show notes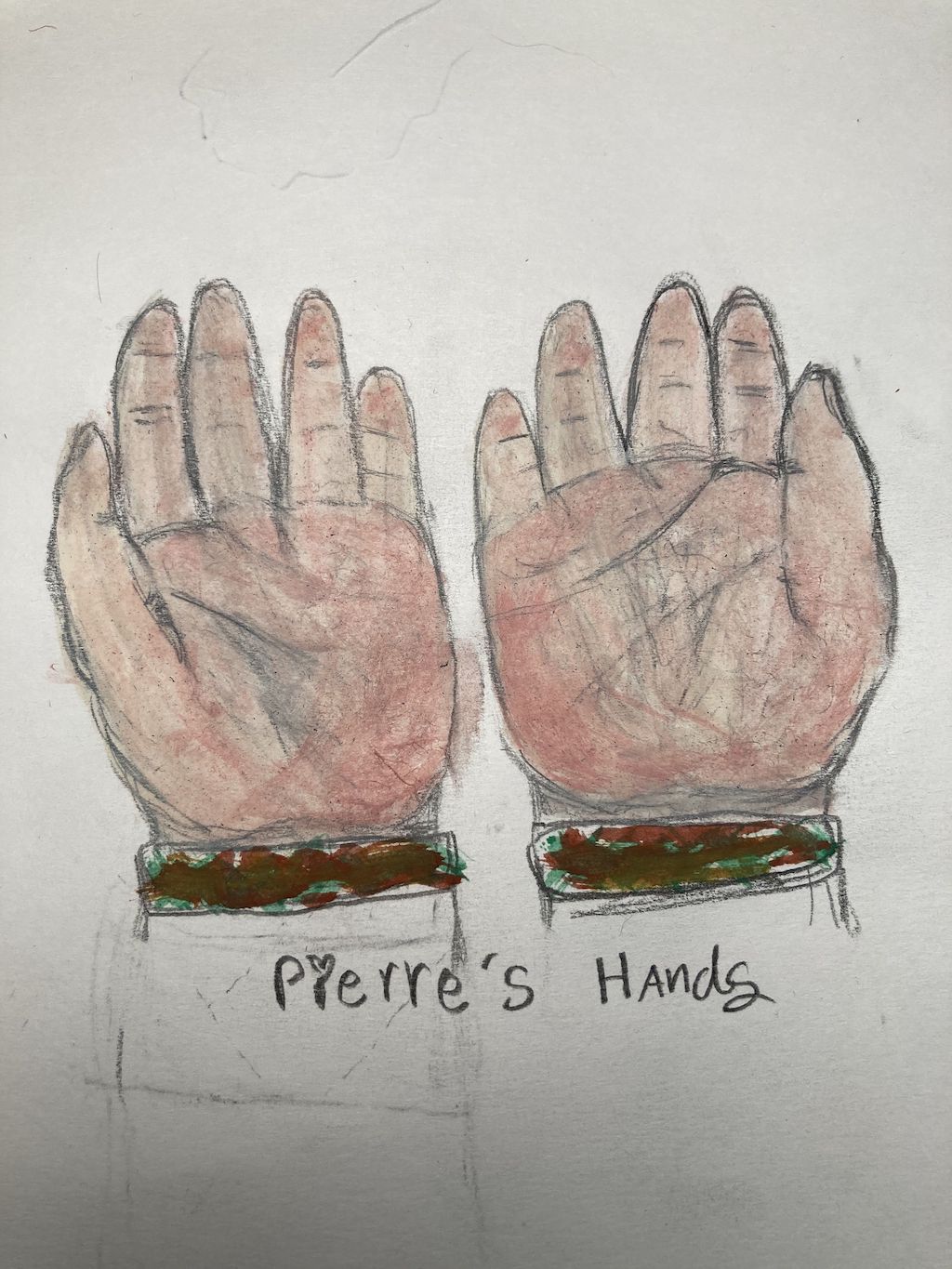 What the hand?! Another hand drawing! Yes! More hands! Han-believable! Lucia (pronounced the Italian way) from the USA sends in this formidable artistic rendering of Pierre's infamous arm-ending appendages. Thank you Lucia! Find out more about this inspiring piece by subscribing to the newsletter and visiting Tolstoy's Hall of Fame.